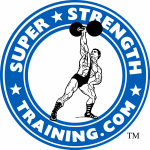 Home

What's New?

Free Newsletter

Free Catalog

Books & Courses

Strength Articles

Testimonials

Contact Info

FAQ

Order Now

Site Map

Policy Page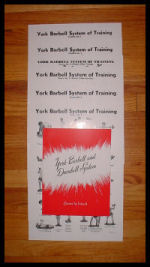 York Barbell and
Dumbbell System
by Bob Hoffman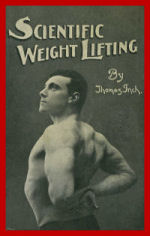 Scientific
Weight Lifting
by Thomas Inch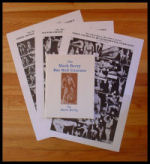 Mark Berry
Barbell Courses
by Mark Berry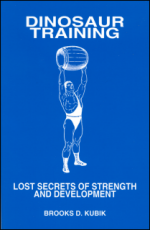 Dinosaur Training
by Brooks Kubik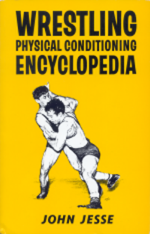 Wrestling Physical
Conditioning Encyclopedia
by John Jesse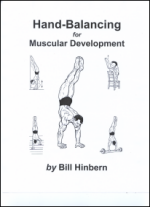 Hand-Balancing for
Muscular Development
by Bill Hinbern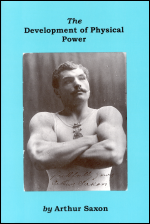 The Development of
Physical Power
by Arthur Saxon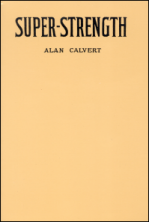 Super Strength
by Alan Calvert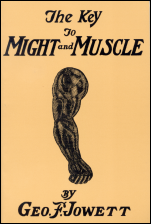 The Key to
Might and Muscle
by George F. Jowett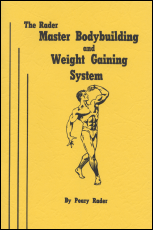 The Rader Master Bodybuilding and Weight Gaining System
by Peary Rader

Bill Hinbern's World Famous
The Largest Selection of Old Time Strength Training Publications in the World!
---
Free Online Newsletter!

Sign Up Today!
Read What Guys Like You
Are Saying About These Newsletters:
"You know Bill, I just wanted to take some time and tell you that I appreciate and enjoy the information you share. I love learning new things and find what you have to say delightful, so thank you!"
Mike S.
Greeley, Iowa
"Bill, I just wanted to complement and thank you for these wonderful bits of history. I look forward to reading each and every one. Best regards,"
Ron S.
Flower Mound, Texas
"I want you to know that I really appreciate all your e-mails. The messages that are within them help get me through the day and motivate me on my quest for strength. Thank You!"
Ernesto W.
Bala Cynwyd, Pennsylvania
"Bill, I appreciate your emails."
David R.
Apopka, Florida
"Hi Bill, I don't know if you or somebody read this but I do hope you do. I have been exercising for well over forty years and I am still interested in the "iron game". I am very pleased to receive your newsletter and I look forward to them every time."
Per L.
Stockholm, Sweden
"Always enjoy your daily e-mails...keep up the great work."
Troy S.
Miami, Florida
"Mr. Hinbern, I want to thank you for all things you send to my e-mail. I am a 59 year old man, who for the past 33 years, walks up ski slopes with heavy weight on my shoulders. All my heroes like Bob Hoffman I used to see at York Barbell when I was a kid. I used to love visiting the Hall of Fame because of people like Paul Anderson and John Grimek. I used to get so pumped up over the people from the old school. They were the best teachers. They worked hard. So keep sending your articles, I enjoy reading them. Thanks, again, Bill, sincerely"
Steven J.
Camp Hill, Pennsylvania
"Bill, Thanks again. Your emails are welcome and read every day."
David R.
New York, New York
"I'm a big fan of your site and love your newsletters!"
Steven G.
Knoxville, Tennessee
"Hi Bill, I just wanted to tell you how much I enjoy your columns! You are my favorite...Don't stop, okay? Okay!"
Dale S.
Grand Prairie, Texas
"Hi Bill, I just want to say a big 'Thank You' for all the great e-mails you have sent me. They are full of knowledge & wisdom. I have learnt a great deal from them. I print them off & keep them in a file as a guide."
Asaf A.
West Midlands, Great Britain
"Hi Bill, I love your stuff and I always look forward to your emails. As a high school history teacher and basketball coach, I find them to be informative in both an educational and fitness manner."
Bryan S.
Oak Harbor, Washington
"I feel blessed to enjoy fitness and good health at the age of 61 years. I celebrated this morning with a 12-mile run. I keep fit with pull-ups and jerking and snatching kettlebells. I do appreciate your emails. It's fun to read about the old-time strongmen. I've always been intrigued with the bare-bones style of lifting they practiced to get strong. Keep 'em coming!"
Garold R.
Lansing, Michigan
"Bill, Very well put and thanks for all the good work you are doing. All the old strength wisdom that you keep alive for now and future generations. Take Care,"
Gary S.
Waltham, Massachusetts
"Thanks for your email inspiration!"
Kenny C.
Skokie, Illinois
"You know Bill, I never thought of it in those terms. You've encapsulated weight training for the average strength trainee in one sentence, 'Don't worry about being bigger and stronger than the next guy, work hard to be bigger and stronger than you were yesterday', that should be your (site) motto for the typical hard gaining strength trainer. That will be my personal motto from now on. Thanks again, you can't imagine how much you've helped me! I would love what you do even if I didn't make a purchase from you. 'The best things in life are free' - you show your love for what you do when you don't stand to profit from it. Best regards,"
Mark S.
Kings Langley, Australia
"Thanks a mill for the reply Bill, I enjoy reading your newsletters, keep up the good work as I continually refer people who query true strength training books to you."
Damien M.
Dublin, Ireland
"I enjoy your emails and the down to earth and hard work approach to things."
Dave F.
Canal Winchester, Ohio
"Thanks for all your tips and thanks for what you're doing for the strength world"
Roger B.
Glenwood Springs, Colorado
"For the past month I have been receiving your emails and have never been more energized in the past five years of my lifting to work out."
Steve C.
Maryland Heights, Missouri
"My biggest inspiration is opening up your emails and being able to share the experience of physical culture with you."
John C.
Middletown, New York
And while you're here...
Don't forget Bill Hinbern's

Free Mail Order Catalog!

To Get Your FREE Copy Of


Bill Hinbern's Super Strength Training
24 Page Mail Order Catalog

Mailed Directly To Your Home Today,
Please Complete The Form Below:
Read People Say About Our Famous
Super Strength Training Mail Order Catalog:
"Thanks for sending me your great catalog. It gets better each year!"
George S.
Hollywood, Florida
"Please send a copy of your catalog featuring strength publications. I hear it is by far the best and most complete."
G. Giles
Lafayette, Louisiana
"Many thanks for your interesting catalogue. I don't know anything of comparison in Great Britain."
J. E. Nolan
West Midlands, Great Britain
"I received the copy of the catalog yesterday, I was pleasantly surprised to see it in my mailbox, I didn't think I would ever get it. You made my day! BTW, I seriously appreciate your dedication to keeping the old books (no-nonsense/pure knowledge) still in circulation. I will order and buy books from you soon. I hope you read my e-mail. Much respect,"
Vivek J.
Maharashtra, India
"I really enjoy your catalog and your selection of books and magazines are great!"
James F.
Columbia, Missouri
"I received recently your catalog and, really, you've got an outstanding 'museum' of rarities. The best collection I've ever seen."
Fernando V
Pamplona, Spain
"I appreciate your comments with each order. You seem to be more than just a mail order service."
Robert P.
San Jose, California
"On a personal note, I must say that I enjoyed just looking through your catalog. Please keep me on your mailing list."
George Lock
Bronx, New York
---
Home | What's New? | Free Newsletter | Free Catalog | Books & Courses | Articles
Testimonials | Contact Info | FAQ | Order Now | Site Map | Policy Page
Copyright © 2001-2011 by Bill Hinbern. All rights reserved.