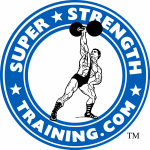 Home

What's New?

Free Newsletter

Free Catalog

Books & Courses

Strength Articles

Testimonials

Contact Info

FAQ

Order Now

Site Map

Policy Page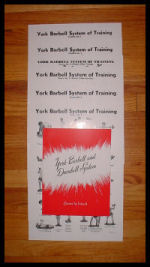 York Barbell and
Dumbbell System
by Bob Hoffman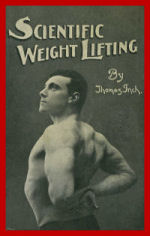 Scientific
Weight Lifting
by Thomas Inch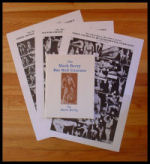 Mark Berry
Barbell Courses
by Mark Berry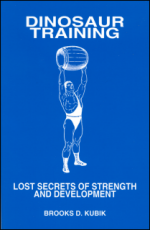 Dinosaur Training
by Brooks Kubik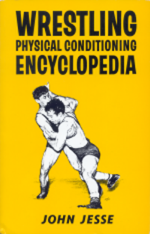 Wrestling Physical
Conditioning Encyclopedia
by John Jesse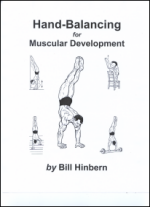 Hand-Balancing for
Muscular Development
by Bill Hinbern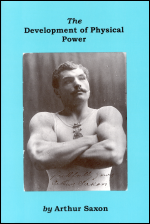 The Development of
Physical Power
by Arthur Saxon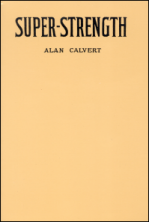 Super Strength
by Alan Calvert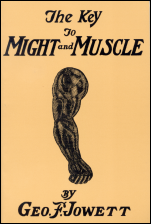 The Key to
Might and Muscle
by George F. Jowett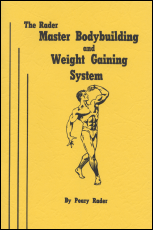 The Rader Master Bodybuilding and Weight Gaining System
by Peary Rader

Bill Hinbern's World Famous
The Largest Selection of Old Time Strength Training Publications in the World!
---


Free Mail Order Catalog!

To Get Your FREE Copy Of


Bill Hinbern's Super Strength Training
24 Page Mail Order Catalog

Mailed Directly to Your Home Today,
Please Complete the Form Below
and click the Request Catalog button:
Read What People Say About Our Famous
Super Strength Training Mail Order Catalog:
"Thanks for sending me your great catalog. It gets better each year!"
George S.
Hollywood, Florida
"Please send a copy of your catalog featuring strength publications. I hear it is by far the best and most complete."
G. Giles
Lafayette, Louisiana
"Many thanks for your interesting catalogue. I don't know anything of comparison in Great Britain."
J. E. Nolan
West Midlands, Great Britain
"I received the copy of the catalog yesterday, I was pleasantly surprised to see it in my mailbox, I didn't think I would ever get it. You made my day! BTW, I seriously appreciate your dedication to keeping the old books (no-nonsense/pure knowledge) still in circulation. I will order and buy books from you soon. I hope you read my e-mail. Much respect,"
Vivek J.
Maharashtra, India
"I really enjoy your catalog and your selection of books and magazines are great!"
James F.
Columbia, Missouri
"I received recently your catalog and, really, you've got an outstanding 'museum' of rarities. The best collection I've ever seen."
Fernando V
Pamplona, Spain
"I appreciate your comments with each order. You seem to be more than just a mail order service."
Robert P.
San Jose, California
"On a personal note, I must say that I enjoyed just looking through your catalog. Please keep me on your mailing list."
George Lock
Bronx, New York
Free Online Newsletter!
Sign Up Today!
Read What Guys Like You
Are Saying About These Newsletters:
"Thanks for your email inspiration!"
Kenny, C.
Skokie, Illinois
"You know Bill, I never thought of it in those terms. You've encapsulated weight training for the average strength trainee in one sentence, 'Don't worry about being bigger and stronger than the next guy, work hard to be bigger and stronger than you were yesterday', that should be your (site) motto for the typical hard gaining strength trainer. That will be my personal motto from now on. Thanks again, you can't imagine how much you've helped me! I would love what you do even if I didn't make a purchase from you. 'The best things in life are free' - you show your love for what you do when you don't stand to profit from it. Best regards,"
Mark S.
Kings Langley, Australia
"Thanks a mill for the reply Bill, I enjoy reading your newsletters, keep up the good work as I continually refer people who query true strength training books to you."
Damien M.
Dublin, Ireland
"I enjoy your emails and the down to earth and hard work approach to things."
Dave F.
Canal Winchester, Ohio
"Thanks for all your tips and thanks for what you're doing for the strength world"
Roger B.
Glenwood Springs, Colorado
"For the past month I have been receiving your emails and have never been more energized in the past five years of my lifting to work out."
Steve C.
Maryland Heights, Missouri
"My biggest inspiration is opening up your emails and being able to share the experience of physical culture with you."
John C.
Middletown, New York
---
Home | What's New? | Free Newsletter | Free Catalog | Books & Courses | Articles
Testimonials | Contact Info | FAQ | Order Now | Site Map | Policy Page
Copyright © 2001-2011 by Bill Hinbern. All rights reserved.