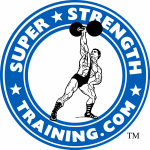 Home

What's New?

Free Newsletter

Free Catalog

Books & Courses

Strength Articles

Testimonials

Contact Info

FAQ

Order Now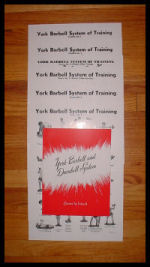 York Barbell and
Dumbbell System
by Bob Hoffman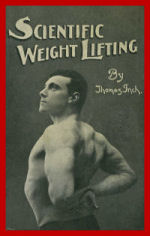 Scientific
Weight Lifting
by Thomas Inch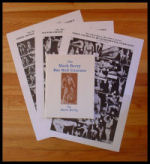 Mark Berry
Bar Bell Courses
by Mark Berry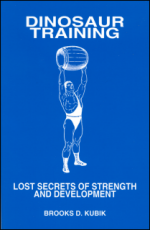 Dinosaur Training
by Brooks Kubik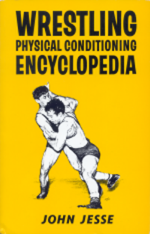 Wrestling Physical
Conditioning Encyclopedia
by John Jesse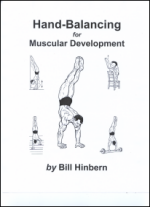 Hand-Balancing for
Muscular Development
by Bill Hinbern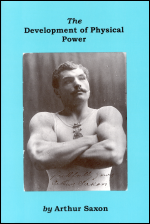 The Development of
Physical Power
by Arthur Saxon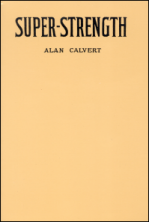 Super Strength
by Alan Calvert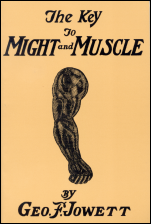 The Key to
Might and Muscle
by George F. Jowett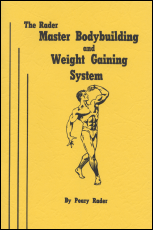 The Rader Master Bodybuilding and Weight Gaining System
by Peary Rader

Bill Hinbern's World Famous
The Largest Selection of Old Time Strength Training Publications in the World!
---
The Largest Selection of Old Time Strength
Training Publications in the World!
| | |
| --- | --- |
| | It's no secret, with today's increased sedentary worklife, everyone, without exception, needs to increase their flexibility. If you participate in sports, it is vital that you include stretching as well as warming up. Those that go to the gym regularly will notice the benefits immediately especially if the stretching is done properly as illustrated in this book. Stretches for your neck, back, shoulders, hips, groin, hamstrings, legs, feet, ankles, arms, hands, wrists, forearms, etc., are given. Stretching routines for sports like aerobic exercise, baseball/softball, basketball, cycling, football, golf, gymnastics, hiking, etc., are included. More info... |
---
| | |
| --- | --- |
| | In 1970, the first, official weightlifting course was offered by Paul Anderson. It presents some unique, basic ideas on lifting to enhance size and strength. Learn the secrets taken from the private journal that created this Olympic weightlifting champion so that, you too, can reach your fullest potential in physical achievement. Read about his unique personal nutritional background and discover what he found to be the best high protein and vegetable sources. Discover Paul's key to preparing for personal records and competition through proper mental attitude. More info... |
| | |
| --- | --- |
| | This is a must for those who want to excel in power lifting. It is well known that Paul Anderson is given credit for being the first power lifter. Power by Paul offers many unique routines developed and tested by Paul himself. Since Paul was the first athlete to successfully use the bench press, dead lift, and squat to build strength for the Olympic lifts, these instructions and accompanying pictures are a must for all who want to better themselves in power lifting. This book has often been hailed as "the most complete power lifting course ever written." More info... |
| | |
| --- | --- |
| | Paul Anderson has been associated with various sports for years. He has seen weight training progress from taboo to a position of respect for the athlete that it has today throughout the coaching profession. He has witnessed the acceptance of weightlifting by the American Athletic coach, as an assistance exercise for the enhancement of the athlete's performance.Based on years of self-experimentation, research, and experience, this course was originally written to assist athletic coaches. It is a must-read for athletes who want to integrate an optimum lifting program with their seasonal sport without being overworked. More info... |
---
| | |
| --- | --- |
| | Harold Ansorge is the only man in the world to ever officially bent press 300 lbs. with the left arm! Although he was famous as an all around strongman, his favorite lift was the bent press. He spent many years studying the methods used by many of the old time strongmen including the great Arthur Saxon. After spending hours and hours of experimentation using trail and error, the author has revealed what worked best for him. In this book, he analyzes the bent press, explains the secrets, right and wrong styles, mental attitude, where to practice, clothing, equipment, complete training programs, tricks, how to bent press all types of weights, strength gains you can expect from the bent press, how to arrange a strongman show and which feats of strength to choose. More info... |
---
| | |
| --- | --- |
| | Your gripping powers depend upon the strength of your forearms. With weak wrists, due to poor forearm development, your lifting powers are sadly diminished—you need to build up that weak link in your Chain of Strength. In this publication, Edward Aston, "World's Middle-Weight Weightlifting Champion", "British Heavy-weight Champion Weightlifter", "Britain's Strongest Man (1911-1934 retired undefeated)", and one-time Prince of Strength Athletes, details many of the unusual grip training exercises that he not only personally used but had discovered throughout his colorful strongman stage career. More info... |
---
| | |
| --- | --- |
| | The value of muscle control is many-fold. Learning to direct the movement of the muscles results in training the body to obey and function as a whole. Learning to control the body is an important part of one's physical training. When muscles are under control of the mind, they not only develop more completely, but they are able to put forth far more effort in strength because the effort is based on the strength of the will. Further, muscle control relaxes the entire body and saves a vast amount of nervous energy caused by nervous tension. This course explains in depth all the popular controls. More info... |
---
| | |
| --- | --- |
| | Originally published in 1930 by Milo Bar Bell Company. This is a mammoth contribution to the strength world by the famous weightlifting pioneer Mark H. Berry. Thirty chapters take you through the entire spectrum of training with barbells, dumbbells and kettlebells to build a rugged muscular body. Some of the chapter titles include: There is No Such Thing As "Muscle Bound"; Is Heavy Exercise Dangerous?; Determining Proper Proportions; Overcoming Your Deficiencies; A Complete Bar Bell Course; The Five International Lifts; The Bent Press; Lifting Motion Exercises; Overwork and the Proper Amount of Exercise; etc. More info... |
| | |
| --- | --- |
| | In the 1930's weight lifters like John Grimek, Joseph Curtis Hise, Roger Eells, Louis Abele, Wm Boone, Peary Rader, Bob Peoples, Henry "Milo" Steinborn, and Mark Berry, experimented with different methods of putting on muscular body weight and developing great strength in a relatively short period of time. Much of what they did was built around what was known at the time as the "milk and squat" method and was so successful that it became the norm of the day. In 1936, the author laid out these result producing methods in three courses that focused on heavy compound barbell movements using only barbells, dumbbells and kettlebells. More info... |
---
| | |
| --- | --- |
| | The author has taken and interpreted a number of key health-related Biblical passages to develop an overall regimen that is sure to do the conscientious reader some powerful good. Maybe you're not into slaying a thousand Philistines with the jawbone of an ass, but old Samson didn't accomplish that or the singlehanded destruction of one of their palaces by accident. He had a diet, a regimen, which had scientific reasons behind it--a method which, when viewed in the light of what we know today--will enable the average man to accomplish levels of strength that may even surpass those of the Biblical Strongman. More info... |
| | |
| --- | --- |
| | New! Ever train and not gain? Hit "sticking points" or plateaus? Well, there's got to be a reason. But before you can correct a problem, you must know what it is. The author spent 43 years researching and 7 years writing this book. He explains the secret to overcoming sticking points known to only three men in the last hundred years! This book will contradict almost everything you think you know about weight training. As a matter of fact, one fellow told the author at a seminar, "Brown, you've just destroyed everything I thought I knew." Check it out, you'll be surprised. More info... |
| | |
| --- | --- |
| | The author's latest contribution to those who like to delve into solving life's mental, spiritual, economical, and physical problems. The end result of 30 years of bible study, observations of biblical principles in action, and more than a few failures experienced by the author. The author tells you how to read the bible, understand it, and use that information to put your priorities in order and obtain your goals in life.The author tells you how to read the bible, understand it, and use that information to put your priorities in order and obtain your goals in life. More info... |
| | |
| --- | --- |
| | A best selling treatise on grip exercise and the bench press, this book is a product of the author's fascination with how the old-timers developed 16" forearms and enormous coin bending grip strength! Brown is a hands on type of guy who views his gym as his laboratory where he loves to experiment with different theories, embracing the methods that work and discarding the ones that don't. In the back of the book, several sources are listed for this unique and often hard to find accessory equipment. A rare and extremely hard to find book full of valuable and result producing information available once again. More info... |
---
| | |
| --- | --- |
| | The first hardcover book in America on weight lifting was published in 1911 by the inventor of the famous Milo Triplex and Duplex combination barbells, dumbbells, and kettlebells. Fifteen chapters devoted to some of the greatest known feats of strength, how they were performed, which were genuine, and which were fake. How to strengthen the body for heavy work by the training methods used by all famous strong men. The difference between strength and power. Weight lifting vs. heavy dumbbell exercises. More info... |
| | |
| --- | --- |
| | Over the years, countless people have asked how the old-time strongmen trained. Well, here it is! Available again for the first time in 60 years, the same courses that were shipped with Alan Calvert's famous Milo Bar Bells. His Milo equipment and instruction via his courses and Strength magazine were the last word in weightlifting in North America from 1902 to 1935. In fact, if you lifted weights, you probably owned a Milo and were following Calvert's world famous Milo Bar Bell Courses! Calvert developed a huge following with a ferocious loyalty. Many legendary stars of the strength world got their start with Milo Bar Bell Courses and equipment. More info... |
| | |
| --- | --- |
| | Originally published in 1924 by Milo Bar Bell Co. Most people would agree, Alan Calvert had more original innovative, result producing, ideas on weight lifting than any other man of the early twentieth century. Founder and owner of Milo Bar Bell Co. in 1902 and editor and publisher of Strength magazine. This book is considered one of the best books of all time and, in its day, the proverbial "barbell bible". Twenty-six chapters take you through: training the back, legs, abdominals, chest, shoulders, arms, hands, wrists and forearms, harness and platform lifting, the swing, snatch, jerk, bent press, muscle control, exhibition work, and much more! More info... |
---
| | |
| --- | --- |
| | Have you ever questioned why the repetitions you use in your training are grouped together into "sets"? Has anyone ever explained to you just how and why they arrive at the number of "reps" and "sets" in their training? Or, has anyone ever explained to you which exercises should have high reps or sets and which ones should have low reps or sets? Confusing? Well, look no further! This is the book that will answer all your questions, and more. The explanation for the age old mystery in modern day progressive resistance training was nearly lost, until now. More info... |
Home | What's New? | Free Newsletter | Free Catalog | Books & Courses | Articles | Testimonials
Contact Info | FAQ | Order Now | Site Map | Policy Page
Copyright © 2001-2011 by Bill Hinbern. All rights reserved.